Kunshan sharp ChengDa electronics co., LTD. Is an antenna, WIFI antenna, car antenna, GPS antenna, built-in antenna, external antenna, digital TV antenna, AP, active antenna, suction cups, high-frequency connectors, coaxial cables, rf lines, electronic wiring harness, automotive wiring harness, wire and new energy, equipment, wire and other products of professional design, development, production and the corresponding engineering antenna series of complete sets of sales manufacturers, has a complete and scientific quality management system, variety complete, price concessions, technical high starting point, content many kinds demand.
So let me show you what the linings are. Overview and features of the layout.
Lining is an important product in the electronics industry. So, what is a line? In the following part, I will give you an overview of the layout and its characteristics to analyze what the layout is. What is the layout line, also called soft circuit board (FPC). It sets out line rules, line order, line color, line number, etc.
It is used for data transmission in moving parts and moving areas, such as data cable connecting hard disk and cd-rom to computer internal motherboard, data cable connecting display screen to mobile phone motherboard, and data cable connecting equipment, all of which are collectively called alignment.
What is flexible flat line, it is short for soft line or FFC, RFC. It is a new type of data cable, which is made of PET or other insulating materials and extremely thin tin plated flat copper wire by pressing together with high-tech automatic equipment production line. It has the advantages of softness, random bending and folding, thin thickness, small volume, simple connection, convenient disassembly and easy solution of electromagnetic shielding (EMI).
Flexible flat lines are mainly divided into two types: round ends (r-ffc for direct welding) and flat ends (FFC for insertion into socket).
It is suitable for data transmission cable between moving parts and main board, between board and board, in miniaturized electrical equipment. At present, it is used in the connection between printing head of various printers and main board, signal transmission and board connection of plotter, scanner, duplicator, audio, liquid crystal electric appliance, fax machine, various DVD player, etc. In modern electrical equipment, almost nowhere.
Since the cost of the FFC cable is higher than that of the FPC(flexible printed circuit), its range will increase. FFC can be used in most places where FPC is used.
Layout features
The layout is small and light, and the layout board is designed to replace the large volume of wire harness. On the current cutting edge electronic device assembly board, routing is usually the solution to meet the miniaturization and movement requirements. A line (sometimes called a flexible printed circuit) is an etching of a copper circuit or a printed polymer thick film circuit on a polymer substrate. For thin and light devices with compact and complex structures, the design solution includes a complex multi-layered three-dimensional assembly from a single conducting circuit. The total weight and volume of the wire alignment is 70% less than that of the conventional round wire harness method. The wiring can also be strengthened by the use of reinforcing materials or lining to obtain additional mechanical stability.
The wires can be moved, bent, twisted without damaging the wires and can follow different shapes and special package sizes. The only limitation is volume and space. Because it can withstand millions of times of dynamic bending, the alignment is well suited for continuous motion or regular motion in the interconnect system, becoming part of the product function. Solder joints on rigid PCB are subjected to thermal mechanical stress and fail after hundreds of loops
It has excellent electrical properties, dielectric properties and heat resistance.
Alignment has higher assembly reliability and quality. Alignment reduces the hardware required for internal connections, such as conventional solder joints, trunk lines, floor lines and cables used in traditional electronic packaging, enabling alignment to provide higher assembly reliability and quality. Because of the complexity of many systems composed of traditional interlocking hardware in the assembly, the higher component dislocation rate.
The above is a discussion about what the line is and the concept and characteristics of the line. I hope you can have a deeper understanding of the line through this article, so as to better apply it to your life.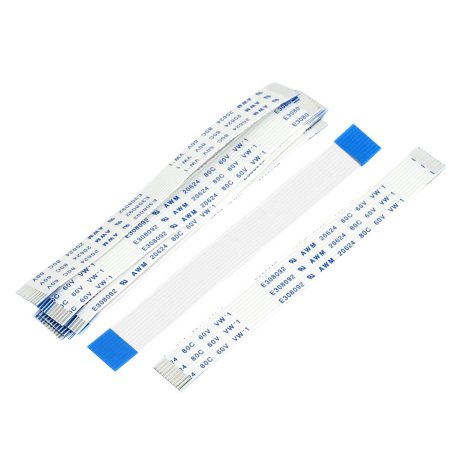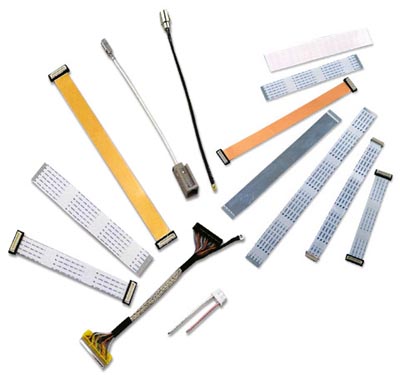 If you need such products can contact us!

Our company is located in zhangpu town, kunshan city, jiangsu province. The specific address is the third building on the right of the door, no. 155, huayuan road, zhangpu town, kunshan city, suzhou city, jiangsu province.
The person in charge is: miss zhu

The contact number is +86 153 6262 2839
Our company is mainly engaged in electronic wire, various wire harness wire processing, antenna wire industry and other electronic wire harness products, the unit registered capital of 5 million yuan.